I have been having complaints about PokerRoomSchool so I decided to take it away from main domain cause I can no longer assure you that they will give you bonus. However feel free the choose one of the other bonus available on the Bonus Without Deposit tool bar.
1.Click here to go to PokerRoomSchool web page.
2.Once you´re there click on" sign up now" as you see in the image!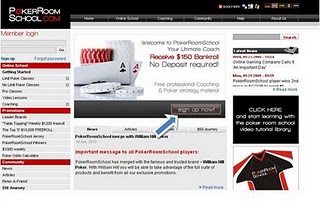 3.Fill in the register form.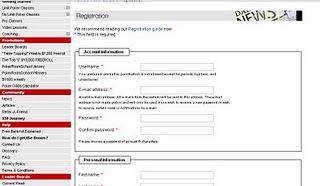 4.After that click in "submit".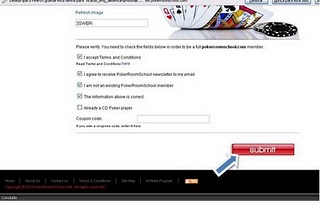 5.Now go to your email box, you will have there an email from Poker Room School open the email and click on the activation link to activate your account.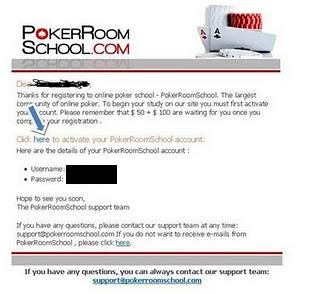 6.After the account confirmation go to PokerRoomSchool page and click in "Start Quizz" to evaluate your Poker level.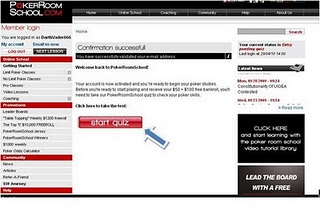 7.At the end of the quizz according to your % of right answers you will be allowed to get the bonus for Cd poker or PokerRoomScholl Poker software! Then click in "download" in this case I will show you how to do it for PokerRoomSchool Software.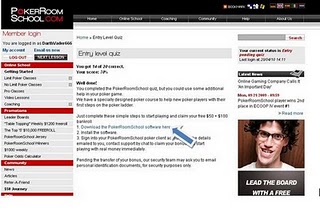 8.Install the software.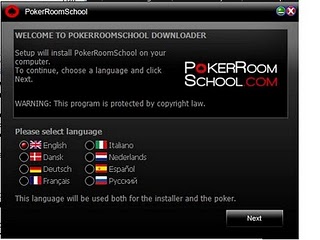 9.Make the "login" in the PokerRoomSchool with the same data you registered on PokerRoomSchool page.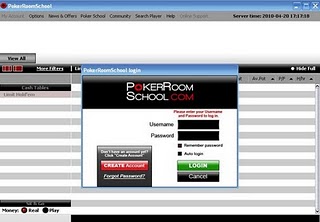 10.Now click in "I agree".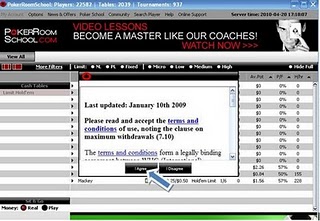 11.Then click on "Online Support" and in the dialogue box write:"Hi I am here to claim my bonus and start playing with real money".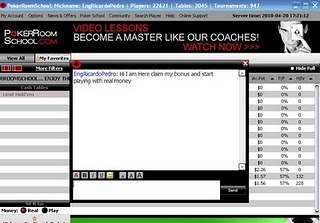 12.It can take a while before anybody answers to you, but you will be answered and they will ask you to send an email to "support@pokerroomschool.com" with you I.D. copy to verify your data.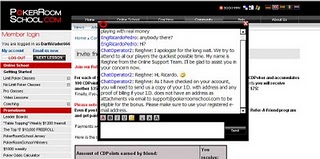 13.So next send this email to "support@pokerroomschool.com" with a copy of your I.D. document (it can be your driver's license):
Hi my name is (your name) and I am sending this email to check my I.D. and receive the no deposit bonus my username is (your username).
In subject put "I.D. verfication".
If you have any doubt send an email in English, Portuguese or Spanish to bonusdepokergratis@yahoo.com .